Introduction
It's that magical time of the year – your very first Christmas as a married couple. The excitement is in the air, the tree is all decked out, and you can't help but feel all warm and fuzzy inside. Now, you've got this mission to find the perfect gift for your hubby.
This isn't a mission impossible. It's a mission of love and, trust me, it's going to be a blast.
This article is your trusty guide to finding the perfect gifts for husband on first Christmas. So, let's make this Christmas the stuff of legends. Get ready to rock your husband's world with a gift that's as awesome as your love story!
Table of Contents
Gifts for Husband On First Christmas
The right first Christmas gift for your husband can create beautiful memories and strengthen your bond. Here are some ideas tailored to different interests and budgets:
Small but elegant that enhances his style
Small but elegant pieces have a big impact on a person's look. You can choose one for him as a first Christmas gift. Necklaces, rings, cufflinks, and bracelets can add sophistication and style to any outfit. They can elevate a man's everyday look or enhance his appearance at a formal event. These small accessories can be the perfect first Christmas gift for your husband.
If you're looking for a timeless piece that exudes grace, consider a meaningful necklace. Think about a crucifix necklace. It's a simple yet meaningful piece that will add a touch of spirituality to his look. If you're seeking classic elegance, a signet ring is the perfect choice of gifts for husband on first christmas. Its sleek and polished appearance makes it suitable for both formal occasions and everyday wear.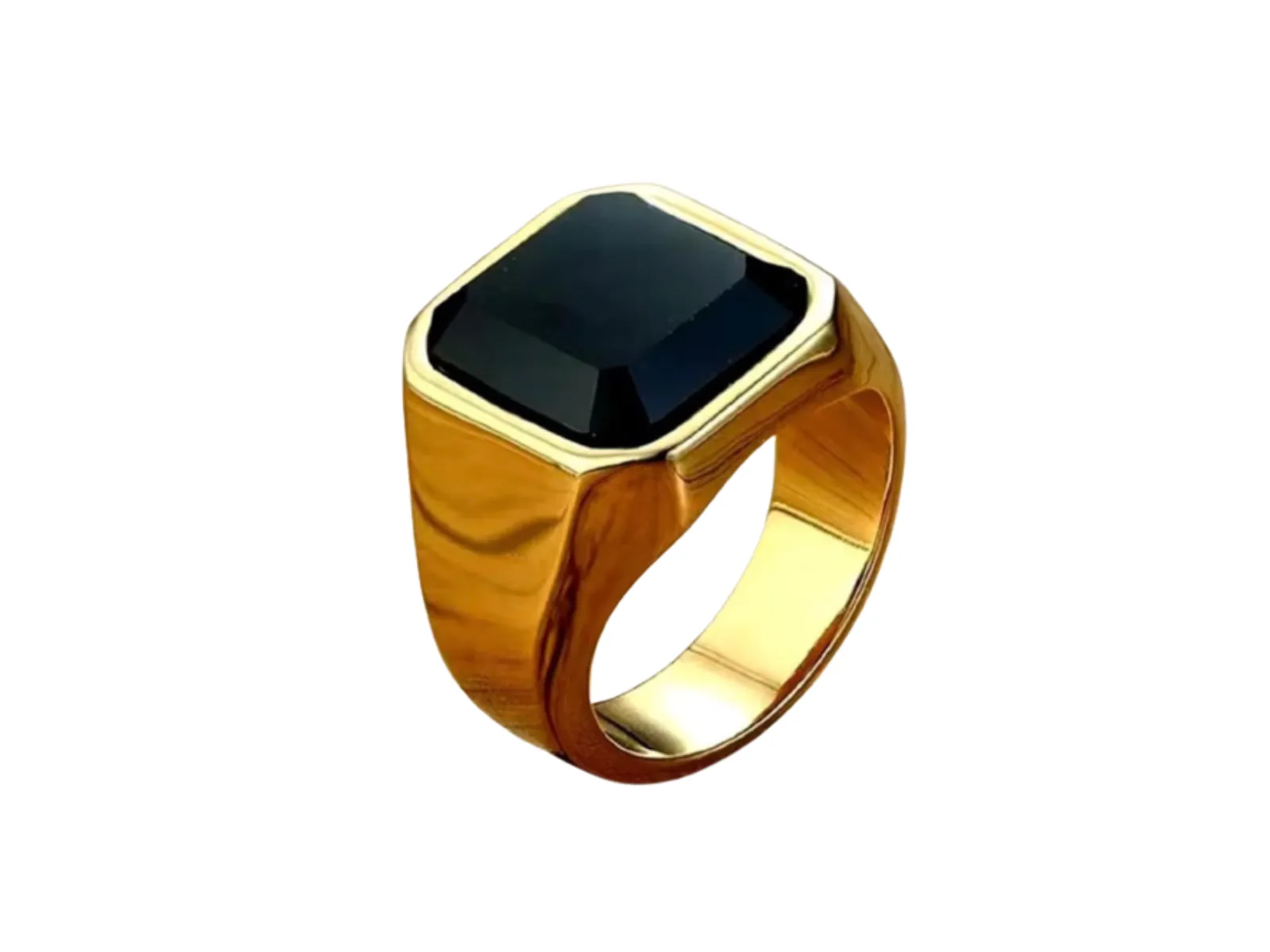 Exclusive cufflinks are another option. These unique accessories add character and personality to any dress shirt or suit jacket. For example, Rhinestone cufflinks offer a subtle touch of sparkle that can elevate his ensemble without overwhelming it.
An amethyst bracelet can also be an excellent choice. The rich purple hues of amethyst create an eye-catching contrast against any skin tone. This makes it a versatile piece that he can wear on various occasions.
Personalized Gifts that Capture Special Moments
Personalized gifts are a special way to show love and appreciation and could offer the perfect option when it comes to gifts for husband on first Christmas. You can give a special photo album with memories or a personalized watch for eternal love. You can also go for monogrammed cufflinks for style. These gifts are unique and leave a lasting impression.
A personalized photo album lets you choose and arrange important photos to tell a story. Each page captures emotions and memories in a personal way. It becomes more than just an album; it becomes a cherished keepsake that holds the essence of special moments.
A custom-engraved watch is a great choice for people who want elegance and sophistication. Engraving initials or important dates on the back of the watch adds sentimental value. Whenever they look at their wrist, they will remember your thoughtfulness and the special moments you've shared.
Monogrammed cufflinks are another timeless option for capturing special moments. Personalized cufflinks with initials or symbols can hold significant meaning. They add a nice touch to outfits for special occasions and serve as a reminder of your bond.
Personalized gifts are special because they hold sentimental value. These gifts show how much you care about the person. So why go for the ordinary when you can make something extraordinary? Choose personalized gifts and make every moment unforgettable.
It can be hard to find the perfect gift for your special man. But if you think about what he likes to do and what he does every day, you can find gifts that will make his life better. There are lots of things you can get him, like things for his gadgets, fitness trackers, coffee machines, and grooming kits that are made just for him.
Tech-savvy people love gadget accessories. They protect devices and make life easier. Examples include phone cases and wireless chargers.
For the fitness enthusiast, a high-quality fitness tracker is an excellent gift choice. These devices help track steps taken, calories burned, and even sleep patterns. They provide valuable insights that can assist in achieving health and wellness goals.
If he's a coffee lover, consider gifting him a top-of-the-line coffee machine. Having the ability to make high-quality coffee at home will elevate his morning routine, whether he uses an espresso maker or a drip brewer.
Personalized grooming kits are another fantastic option. Customize the kit with his favorite products and add special touches like engraved initials or monograms. This creates a unique gift that caters to his grooming needs.
Choose gifts that match his hobbies or daily routine. It'll show that you've considered finding something practical and helpful. These gifts not only enhance his experiences but also prove your understanding of what he values most in life.
Fun and Adventurous Experiences to Create Lasting Memories Together
Creating long-lasting memories can also be a good gift idea for your husband on the first Christmas after marriage. Fun and Adventurous Experiences Create Lasting Memories.
Imagine soaring through the sky in a hot air balloon ride, taking in breathtaking views from above. This exciting adventure is great for people who want to see amazing things and feel peaceful.
For the thrill-seekers among us, why not consider a skydiving experience? Plunge into the unknown as you free-fall through the air, feeling an adrenaline rush like no other. This heart-pounding activity is sure to create memories that will be talked about for years to come.
If you're looking for something more hands-on, why not try a cooking class together? Cook with your loved ones to try new flavors and techniques. This will help you unleash your inner chef and create tasty dishes. It's also a chance to bond and have fun in the kitchen.
For those who crave relaxation and quality time together, a weekend getaway is the perfect choice. Escape from the hustle and bustle of everyday life and immerse yourselves in a new environment. Whether it's a cozy cabin in the woods or a luxurious beachfront resort, this retreat will allow you to unwind and reconnect with each other.
Choose any activity to bring people closer and create cherished memories!
Summing Up
Finding the perfect first Christmas gift for husband is an exhilarating adventure! It's all about capturing those precious memories that make your bond so special. But let's not forget about practicality – a gift that fulfills a need or want is always a hit.
Thank you for finding and spending your time reading our blog. and we hope we've helped you decide on the perfect gifts for husband on first Christmas together.
Get ready for an exciting gift-giving journey!
Merry Christmas!