You can see a natural leader walking down the street a mile off. There is something different about that person, something which sets them apart from everyone else.
For most leaders, it is a higher level of confidence.
Let's face it. Filling the role as a chief executive officer in today's world is a tough one. When you look at the departures from today's Fortune 500 companies, about 25% of the CEOs that left did so involuntarily, indicating the precarious uncertainty and expectations that accompany life at the top of the elite level.
That means the first step to looking like a top CEO is to find the attire that lets you exude confidence at first glance.
What Fashion Choices Do CEOs Make Today?
When people change their wardrobe from casual to formal, the outside world starts taking them more seriously.
That doesn't mean you need to change everything about your wardrobe to create the results you want. Most people don't have the budget to buy designer apparel and custom clothing.
That's why it is essential to make intelligent clothing and accessory choices when you have the money to do some shopping. Here are some examples.
1. Invest in Wardrobe Staples
When money is tight, you need items that can be worn all year round. That means you'll want to use colors more like grey, navy, and black for your apparel. Although it's nice to have bright colours that pop, you might only get a couple of months with that clothing before it is time to put pack it up to the back of your wardrobe.
If you do need colour for your wardrobe, invest in shirts that can rotate with the seasons. It'll give the other items in your ensemble more character.
2. Tailor What You Can
Instead of purchasing custom clothing, consider having a tailor adjust the items you buy to bespoke fit your personal body shape and style. By focusing on reasonably priced items, you can get a jacket nipped, legs slimmed, or garments hemmed for a moderate addition.
The things that tailors can't change easily are jacket collars, shoulders, and crotches, so you'll want to focus on those areas when shopping for a new wardrobe.
3. Use Statement Pieces
Today's top CEOs understand that a first impression lasts, if you start behind you'll never get ahead. The people you encounter will judge you in seconds, which means something needs to make an immediate statement when you're seen.
That's why jewelry statement pieces are an essential component of the CEO's wardrobe. Whether it is a timeless watch, a ring, or a bracelet, you can look for items that offer the appearance of luxury without bringing along a massive price tag.
Most people would agree that a Rolex watch provides an excellent statement for CEOs and other leaders. If you purchased a Citizen Eco-Drive instead, you'd create a similar first impression for a fraction of the cost.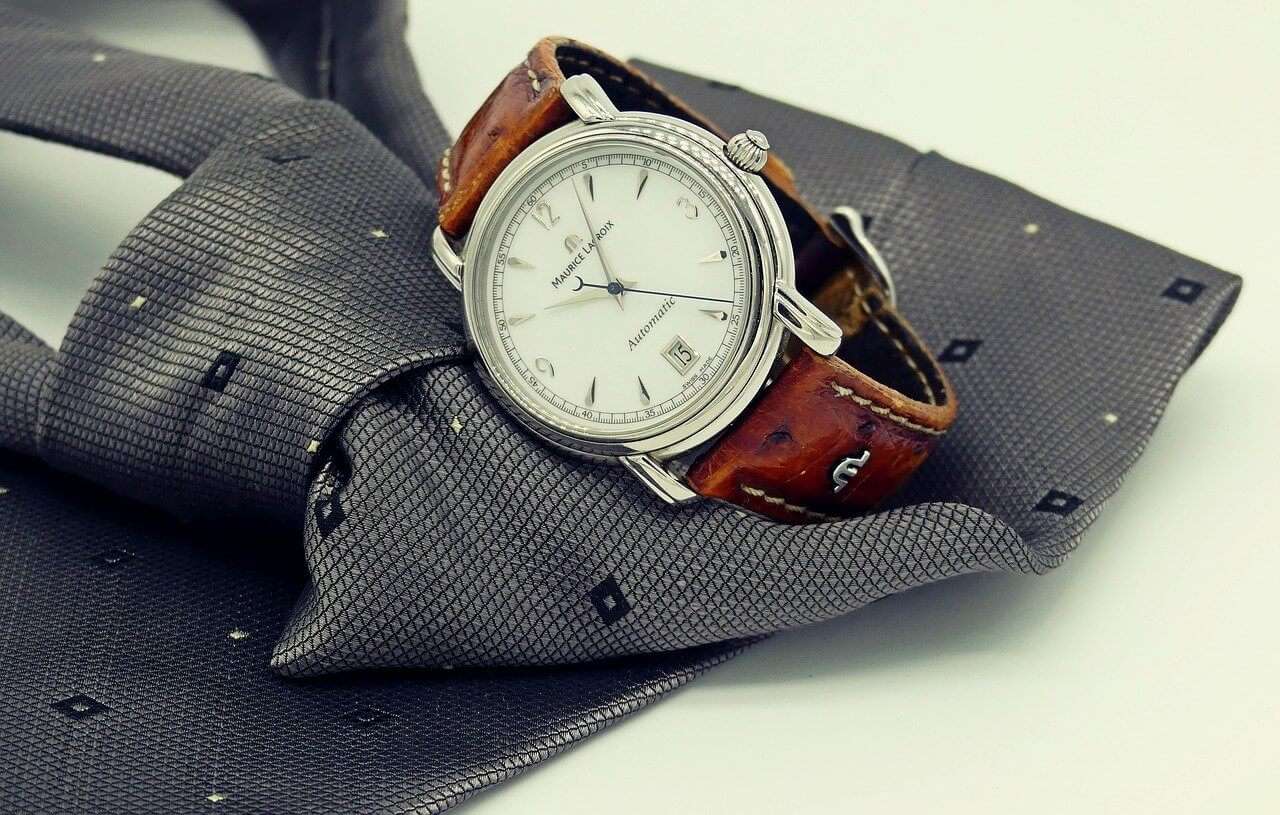 4. Put on Some Heels
Heels aren't just for the ladies. Hear us out.
Although you don't want to put on some four-inch risers to work with your outfit, a gentleman's shoes shouldn't be flat when you're trying to look your best. By adding a blocked heel to the back of your outsole, you can look taller and more confident.
Guys that are tall and have a confident walk are often seen as more prosperous, capable, assertive, and intelligent.
If you don't want to give off an aristocratic vibe with your footwear, consider using a high hidden heel to give yourself that small lift that can make a huge difference.
When one is neatly trimmed, dressed in a nice suit, and carrying a leather backpack that manages their essentials, they'll be seen as a better leader over someone wearing athletic gear and a t-shirt.
5. Go Beyond the Aesthetics
It's not just your coat or shoes that will make people think that you're a fantastic leader. Every decision you make contributes to your overall appearance.
Your preferred coffee brand is a style statement. The people who are your friends reflect something about your character. Your posture and facial expressions are a silent communicator.
Even the places where you like to visit on holiday say something about who you are as a person.
People pick up clues about who you are based on how you carry yourself in all aspects of life. If your focus is on the elements only when you need to be "professional," the perspectives you leave behind for others might not communicate what you expect.
What Else Does It Take to be a CEO?
1. Making Choices with Conviction and Speed
Instead of relying on the stories of CEOs leading their companies down the right path, it is essential for today's leaders to stand out because they are decisive. Modern leadership requires choices to get made faster, earlier, and with more conviction.
Even if there is ambiguity, incomplete data, or uncertainty in the equation, today's best leaders dare to take early risks.
The best CEOs understand that making the wrong choice is still often better than not making any decisions at all.
2. Rally the Troops
Leadership requires people to rally around you. Although you can get a lot of stuff done by yourself, it takes a group of individuals who buys into your vision to make changes happen in our world.
The best CEOs understand how to bring others along with their plans. They influence strategies, win debates, and implement disciplined communication to ensure critics and detractors have minimal room to move.
Even when something negative happens, these leaders look to turn something negative into a positive win. It only takes one stray word or gesture to cause potential problems.
3. Flexibility and Adaptation
If you want to be successful in today's world, you must be flexible and adaptable. We've all seen what happened during the COVID-19 lockdowns globally. Numerous businesses found themselves bankrupt, shutting their doors, and blaming the government for the fact that customers stopped showing up.
Although there is truth to those complaints, the businesses that grew during the pandemic found hope through these traits. The most adaptable leaders spend at least half of their time thinking about the long-term goals they want to achieve.
Adaptability sees that setbacks are always part of the changing course of things when trying to grow. Instead of looking at these issues as failures, try to think of them as opportunities to start becoming a better leader.
4. Reliable Deliveries
At some point, a CEO must deliver on the promises offered. If someone is all "vision" without implementation, the trust that they develop eventually erodes. When leaders are seen by others as being highly reliable, they are twice as likely to be picked to lead a company and 15 times more likely than others to succeed in this position.
It is an issue of predictability. A broken clock can still tell the right time once or twice per day, but what the world needs is a leader who can be consistent each second. That's why reliable deliveries require upfront, realistic expectations to create results.
Instead of trying to bear the weight of the world on their shoulders, the best leaders look at plans and budgets. They work to engage board members, customers, employees, and others to understand their expectations.
As they are doing this work, they're also assessing the company's health to develop a realistic point of view that aligns expectations with growth.
Looking like a Top CEO
When you can look like the CEOs that chart a course to success in today's world, you will set yourself apart from others.
That's only one step of the process.
You must also use the accessories that a chief executive officer needs to find success. For most people, perception is reality.
That means you could compare two leaders of equal skills and talents by how they dress, how they carry themselves, and even how their families interact with the community.
Although the biggest mistake you can make is to wear clothing that doesn't make you powerful, people can also lose trust in you if you don't give yourself the proper functional foundation with your fashion and styling.
Our Example: The Kingshood Leather Messenger Bag
The Kingshood leather messenger bag is an excellent example of how a single investment can change someone's whole perception of you.
This handcrafted leather messenger uses a fine full-grain leather exterior with an Ox Blood suede feel interior to create a dynamic visual presentation. It demands attention because of the quality and timeless simplicity it communicates to the outside observer.
You'll find three compartments available with this messenger's design, along with multiple individual pockets that deliver useful storage. It has enough room for your files, critical documents, a laptop, and more.
We've used black chrome hardware and intricate stitching to make this one investment the carriage companion that can prepare you for any challenge life at the elite level may bring.
Are You Ready to Become a Leader?
Here is the truth: everyone has the potential to become a leader.
Most of us won't go on to become the CEO of a Fortune 500 company. We become leaders with our families, communities, faith groups, schools, and everyday life.
When you get organised, have confidence, and look the part, you can rally people to a great cause. If you bring the Kingshood handmade leather messenger bag on that journey, you can be sure to pack everything you need on your way to produce a successful result.