What tools do you have at home?
A man's tools can range from a circular saw to a wrench. Each item offers a specific outcome when used appropriately that makes it easier to get through each day.
Why do guys love tools?
Although each man has a different perspective, the consensus is that tools are a hands-on way to be productive. It feels good to fix things, build stuff, and make the world a better place.
It's good to get your hands dirty when helping someone or when earning a living.
Although leather men's accessories aren't always thought of as tools, they should be. Without these items it can be very difficult to create a successful day.
List of the Best Men's Accessories for a Successful Daily Routine
Carpenters think of a saw as an essential tool. Writers might look at a typewriter or a keyboard in the same way.
Today's professional man might consider a leather clutch pouch as an essential item because of his daily schedule.
The truth is that all guys have priorities that tend to be a little different. That's why it helps to have as many tools as possible at home! It's much easier to navigate through those circumstances when you can anticipate what might happen each day.
Here are the essential men's accessories you'll want from our Kingshood lineup to make your days easier to manage.
1. Kingshood Wallet
Why is leather the best material choice for a guy's wallet? There are several reasons to consider when it's time to upgrade this accessory.
It provides more durability longevity than wallets made of other materials.
There is a straightforward utility to its design.
The texture it offers is pleasing to the touch.
Most guys can afford the cost of an authentic leather accessory in this category.
Endless reasons exist for guys who decide that a new wallet is appropriate for their needs. Whether it involves form or function, leather's use for this accessory prolongs its life while contributing to its dependability.
2. Kingshood Leather Card Holder
It doesn't take long before a thick wallet starts to feel uncomfortable when sitting. Whether you're on a long trip or spending the day at work, that discomfort is evidence that it might be time to switch to a leather card holder.
Why choose a card holder over a wallet?
Although you won't have the option to carry as many of your important items, there are still some benefits to consider.
The product won't lose its shape if you sit on it for a long time.
It reduces the number of items that get carried with you throughout the day.
Modern designs enable you to take essential cards, like an ID, while maintaining privacy.
Even if you have many cards to carry, it is unlikely that you'll use them all daily. That's why having a wallet and a card holder is helpful.
If you take a trip and need everything, the leather wallet is a durable choice that can handle multiple items. For short-term commutes or to get through the working day, a card holder is a comfortable and convenient alternative.
3. Kingshood Leather Wash/Toiletry Bag
A wash or toiletry bag might seem like a humble addition to a guy's accessories lineup, but it is an essential contributor to the daily routine.
These small leather bags provide a central location for your grooming products. It can hold everything from moisturisers to toothbrushes – any essentials you need for polishing up while away from home.
You have the option to use the toiletry bag for other essentials, like phones and keys. It sometimes helps to have two so that you don't need to mix your pomade with your leather card holder.
4. Kingshood Leather Clutch
Guys are often too quick to dismiss the practical benefits of this classic design. Not only is it unique, but it also encourages men to think in minimalistic terms.
You're encouraged to choose the most important items to take with you during the day.
That means you can feel contemporary while taking a low-maintenance approach to your daily schedule. Since it matches with virtually any style or wardrobe, you'll have a valuable accessory that can tag along for almost any need.
Some guys like to use a leather clutch for the items they'd typically carry in a pocket. That might include spare change, their keys, or even a wallet. You could also match this product with a toiletry bag to stay organised throughout the day.
5. Kingshood Leather Journal
If you love taking notes, drawing pictures, or scribbling thoughts, a journal is an essential tool to take along. When you travel or commute, there is always a risk that you could be caught in the rain.

When you have a leather journal, you can protect your notes and thoughts while enjoying the simple luxury of the material.
Leather journals feel important when carried. It captures your serious writing, work ideas, or whatever else is appropriate for its pages.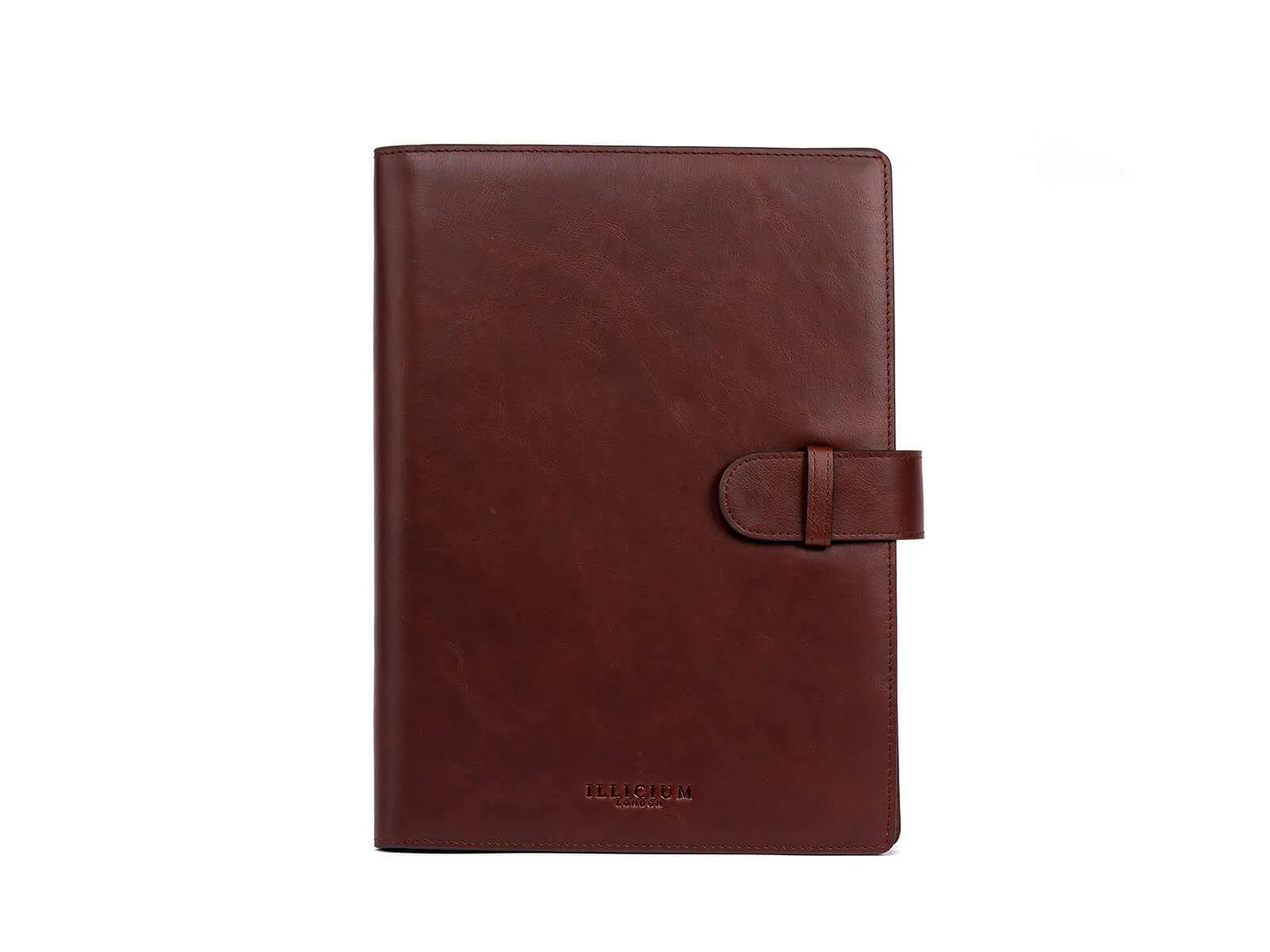 6. Kingshood Leather Bracelet
Whether you decide to stack them or wear only one, a leather bracelet provides a stylish addition that works with virtually any wardrobe. It delivers subtle ruggedness that speaks of a guy's intensity, focus, and attitude.
Bracelets often communicate status or power, but they can also be a piece that delivers a specific style. It can start conversations, create instant associations, or share your personality with others.
Are You Ready to Conquer Your Day with the Best Men's Accessories?
Leather is a timeless material. Its multifunctional dynamics make it an essential part of today's best accessories. Even though it feels velvety and soft, it creates a durable product that you can keep using whenever you need some tools to get through your day.
Whether you need one of these tools or all of them, you'll find that the Kingshood accessories lineup delivers outstanding quality while offering tremendous value.
How may we serve you today?